Blog | kitchenfurniture.online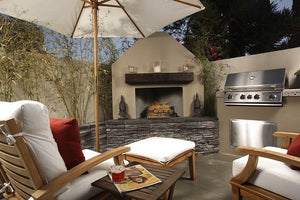 Cooking and eating food outdoors makes it taste infinitely better than the same meal prepared and consumed indoors. These are the words of Fennel Hudson and well, we couldn't agree more. There's just something about cooking outdoors that makes you want to do it over and over again. In kitchenfurniture.online we understand that desire more than anyone and if you feel the same way, alpes inox outdoor bbq kitchen cabinets are exactly what you're looking for.  Cooking outdoors We all love it, don't we? No matter the weather, cooking outdoors makes you feel relaxed, happy, and content. But remember to...
---
You would love to have an outdoor kitchen but at the same time, your backyard is pretty small and difficult to arrange? Well, it doesn't have to be a problem anymore. It takes a lot of work and some planning but trust us, it's worth it. With a growing demand for outdoor kitchen units UK companies are getting more and more creative with outdoor kitchen design. Here are some ideas on how to design a small outdoor kitchen that you would absolutely love! First things first - set your budget  That really should be your starting point. Once you set...
---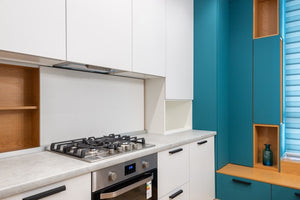 Choosing a perfect hob is not an easy job. There are many different factors that you need to consider, like the size of the hob or the number of the burners. But there is something that you can decide on right away and it is a stainless steel gas hob. It is practical, it makes your kitchen look great, and is way cheaper than electric hobs. But how to choose a gas hob that will meet all your needs?  Choosing a gas hob Stainless steel gas hobs come in many different styles and sizes so you can find exactly what...
---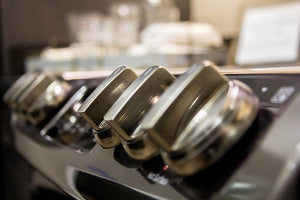 Having a bakery is not a piece of cake. Those amazing masterpieces that you make must come a long way before they become an actual product. It takes a lot of time and a lot of work. But it is a bit easier with the right oven, after all that's where it all begins.  Oven in bakery  Baking, just like cooking, is a form of art. It takes experience and talent to create something so delicious in so many different ways. Baking is sometimes compared to chemistry because of all the ingredients and different steps you have to take to...
---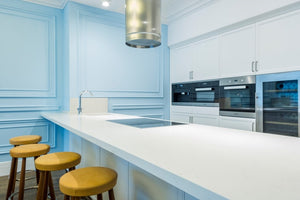 Stainless steel appliances are a perfect combination of expensive look and perfect functionality. They make your kitchen look sophisticated and elegant and yet can fit into almost any style you want. They are loved by homeowners, small bakeries, and the most talented chefs from all over the world. However, they can also be a real nightmare when it comes to cleaning, especially the ones that you use on daily basis. They can be, but it doesn't mean they have to, because now you're going to learn how to clean stainless steel ovens effortlessly.  Stainless steel ovens Stainless steel electric ovens are a perfect...