Blog | kitchenfurniture.online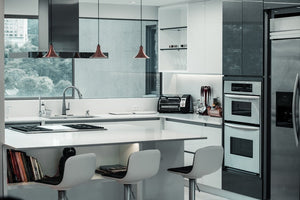 When organizing your home, you have to be smart, but when organizing your kitchen, you have to be even smarter. Since, kitchen is the place where your eating habits start. Your health depends not only on the food you consume, but also the way it is cooked and served. Changing your eating habits may lead to the change of people that surround you. Steps to your dream kitchen: First step. Your first step depends on what you have at the moment. Namely, have you just bought a house/flat from a primary market, or do you have something that is old...
---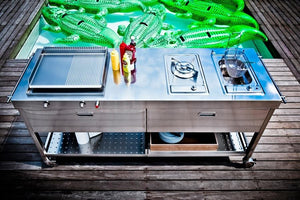 Summer is almost here. We want to spend more and more time outside and enjoy the sunshine. How about bringing your cooking outside? You think that building your kitchen outside is expensive and complicated? We will change your mind!   First of all, answer four questions. This will help you to make a plan and to avoid thinking about stuff that is not essential.   What will you be cooking? Barbecue is probably the most obvious and the easiest choice. Nevertheless, have you thought outdoor ovens for bread or pizza and bread, rotisseries, smokers or wok burners? Also, we recommend...
---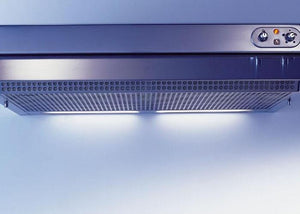 It is easy to get lost in the vast selection of cooker hoods. Varied by function, finish, size and power, their primary purpose is to absorb smells and hot air from the hob. If you are searching for the best cooker hood for your kitchen, you should consider several aspects.
---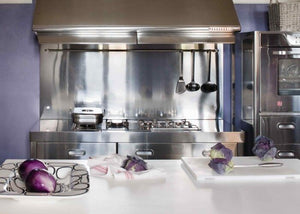 'When to plan kitchen lighting?' is a common question. The answer is simple – when you design the kitchen layout and cooking zones. This will let you avoid costly adaptations. Take into account several different types of lighting: task, accent and ambient. Modern kitchens use all three kinds for various purposes.
---
The phrase 'enough storage space in the kitchen' might sound ridiculous, not only to small kitchens owners. Imagine all the food, granola boxes, pans and lids, spices and pasta, knives and cups… fit in your kitchen. Is it even possible? With our storage ideas, it is.